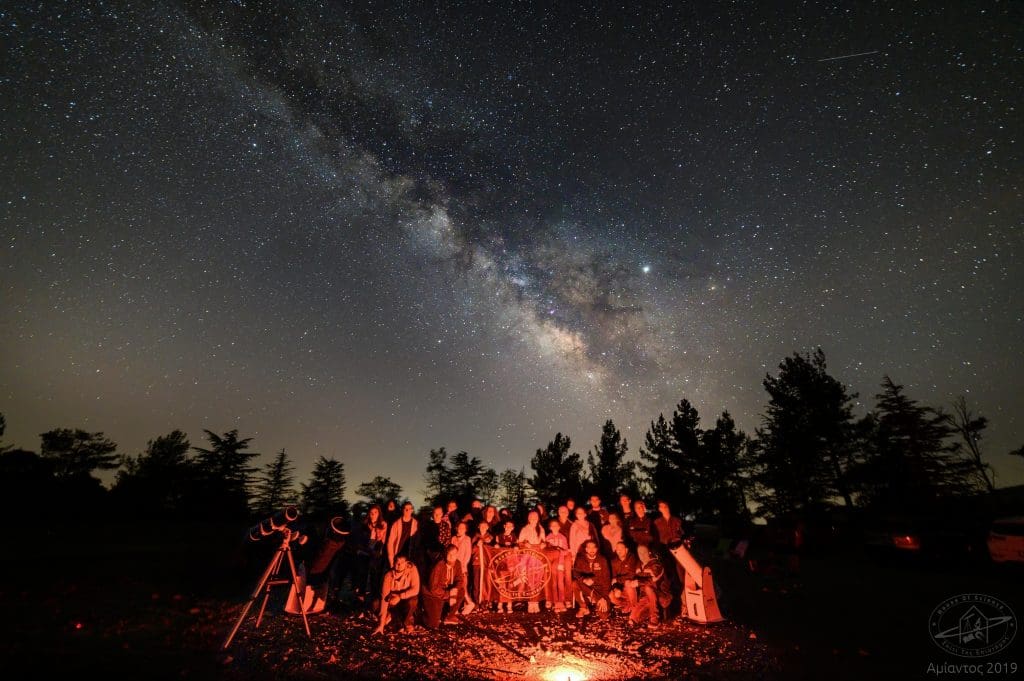 The House of Science in collaboration with 6×6 Centre for Photography is organising a practical astrophotography workshop focusing on the milky way. Our goal is for all participants to have their own printed photo by the end of the series. This workshop will be conducted in English.
The workshop is comprised of three sessions:
Wednesday 30/06/2021, 18:00 – 21:00 at the House of Science:
Theory and background: Photography basics, focusing in the dark, composition, lighting, exposure, software.
Saturday 03/07/2021, 20:00 – 00:00 at Amiantos:
Photo shooting, equipment demonstration (star trackers, different wide-angle lenses) and observation of different celestial objects through our telescopes (planets and more).
Wednesday 07/07/2021, 18:00 – 21:00 at the 6×6 Centre for Photography:
Post processing in Photoshop and Lightroom, introduction to advanced techniques such as image stacking.
How to Participate
Interested individuals can register for the workshop by filling this form: https://forms.office.com/r/0xjSSFasvX or by calling (+357) 25253580 or e-mail [email protected]
Participation Cost: €160 (inc. VAT and one 40x60cm print)  
What you will need: A camera with manual mode (DSLR, Mirrorless etc), a tripod.
The 6×6 Centre of Photography
Located in the heart of Limassol city centre, 6×6 Centre for Photography is a space dedicated to the art and practice of photography. 6×6 Centre for Photography organises photography exhibitions, seminars, courses and offers high quality printing services.
www.centreforphotography6x6.com, [email protected], T: +357 25354810, Facebook | Instagram: 6×6 Centre for Photography