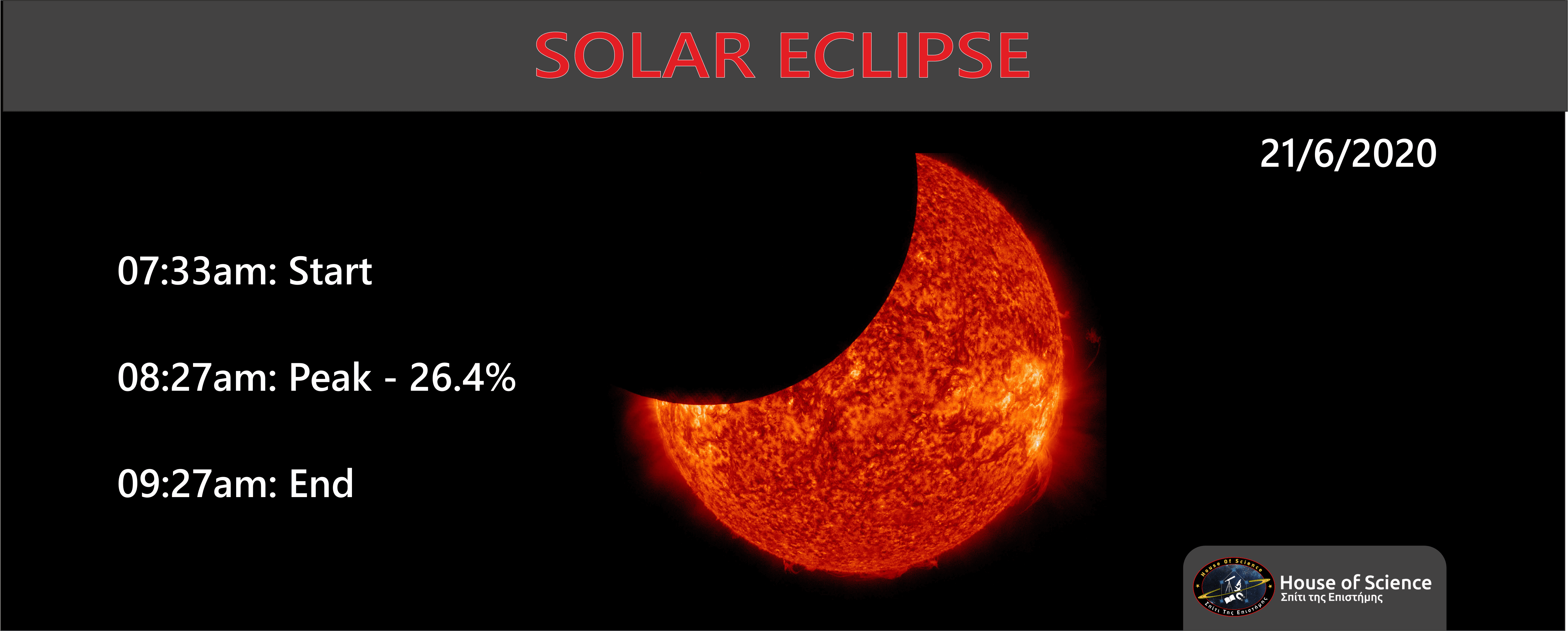 On Sunday (6/21/2020), we will have the opportunity to observe a partial solar eclipse. The phenomenon will start on Sunday morning, at 07:33, with the crossing of the Moon over the solar disk. The peak of the phenomenon is expected at 08:27 a.m. where we shall observe a 26.4% covering of the solar disk. The eclipse will be over at 09:27 with the departure of the moon from the solar disk. (More about the solar eclipse and a scheduled event for observing the phenomenon will be announced in coming days)
Fun fact:A solar eclipse occurs when the Moon is passes between the Sun and the Earth, causing its shadow to fall on the illuminated part of the Earth. In order for this to happen, Sun, Moon and Earth must be in perfect alignment.
Caution! Do not observe the Sun without using special equipment
The observation of solar eclipse can only be done with the use special glasses. Special protective glasses which meet all the specifications for the safe observation of the phenomenon are available at House of Science. To get your protective glasses on time click here.
Enjoy the solar eclipse safely! All astronomy lovers are welcome to the House of Science to observe the phenomenon through our specially equipped telescopes.